WELCOME TO THE SPORTS RESTAURANT EXPERIENCE THAT GOES WAY BEYOND WINGS.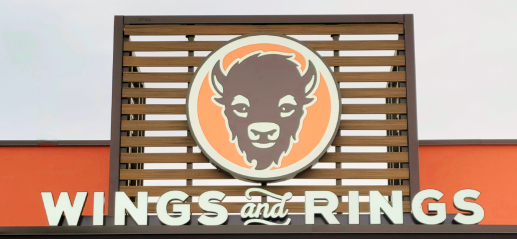 We're a club-level sports restaurant and bar, worthy of the ultimate sports dining experience. With bright, inviting dining rooms, numerous TVs, elevated fan experiences, chef-inspired recipes and of course our signature wings, Wings and Rings is the ideal experience for socializing with friends & family over sports.
This didn't happen overnight. For nearly four decades, we've been perfecting the art of great food and great service. See how we've grown and changed.
History
NEARLY 40 YEARS AGO, WE SERVED OUR FIRST WINGS IN CINCINNATI, OHIO, IN 1984
Wings and Rings began serving up homemade bleu cheese and signature wings in Original, Roasted Garlic, Mild, Medium, Hot and Extra Hot. From the start, it was a hands-on approach that focused on food and flavor. Fresh wings, homemade sauces, and a dedication to the community we serve.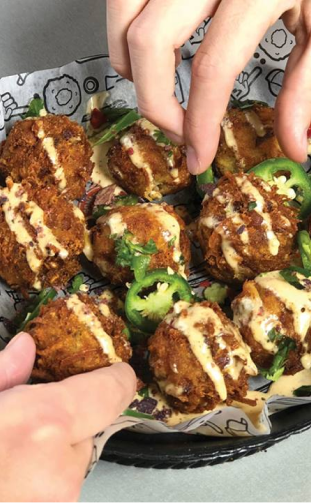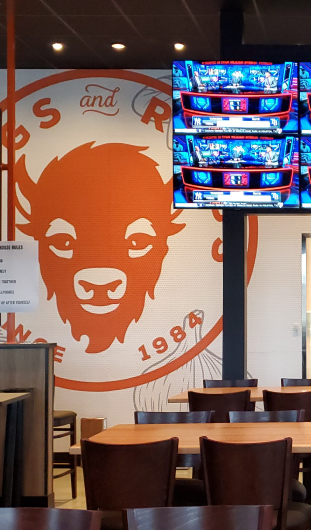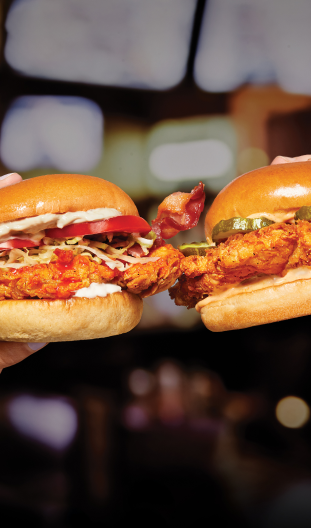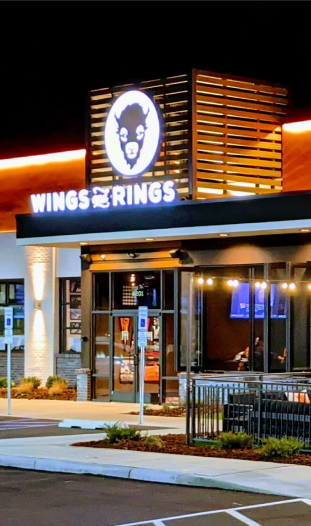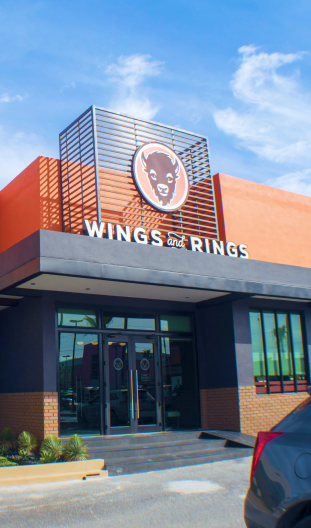 1980s
1984
Founded 1984
Opened our first Wings and Rings in Cincinnati, OH.
1990s
1994
10 Years!
Wings and Rings roams far and wide. Spreading out from Cincinnati and opened stores in multiple states.
2000s
2005
Solid
A new partnership acquired Wings and Rings – combining their love of wings and sports.
2007
Expansion!
The Buffalo roams, expanding our turf to Texas, California and Kentucky.
2008
Upgraded Menu
We introduced our boneless tenders to the family. Plus we add Lemon Pepper, Cajun, Crazy and Garlic Parmesan sauces.
Da Buffalo
We opened up shop in Chicago.
2009
The Name Gets Bigger
Numerous store opened in Texas, Florida, North Carolina, Kentucky, North Dakota, Indiana and Illinois. We also sponsored Patrick Sheltra for ARCA RE/MAX car racing season.
2010s
2010
Go West
We opened stores in Nebraska and South Dakota.
2011
Another Upgrade
Plus, we added delicious hamburgers to the menu, as well as lighter fare options, including several new salads and wraps.
2012
Feel The Buffalove®
We rolled out our new VIP Service Promise. We created our VIP Service Promise focusing on fast, accurate, friendly and consistent service, so our guests can focus on connecting with friends and family.
2013
Created Club-Level Store Design
We launched the ultimate experience in sports dining with our new look.
2014
Chef Inspired Menu Items
Street Tacos, Chorizo Nacho Burger and Parmesan Garlic Aioli Fries were added to the menu.
2015
The Growth Continues
Opened in Indiana!
Hitting The Big Time
CEO, Nader Masadeh, is featured on Undercover Boss and went undercover to several locations as "Pete."
2016
Awards Roll In
We are recognized by Franchise Business Review as one to the Top 40 Food Franchises!
The Founding of a Foundation
We launched the Buffalove® Foundation as a way to give back to local communities and give every hungry child the food they need to flourish.
2017
Going Digital
Launched online ordering.
2018
Hitting The Road
Wings and Rings partnered with third-party delivery companies.
2019
Fans Pledge Their Loyalty
The "Buffalo Sauciety" VIP Rewards program launched, making members feel like VIPs through rewards and unique experiences.
2020s
2020
Contactless Becomes King
While navigating through a global pandemic, quick adaptations were made to provide guests with a safe experience. Things like curbside service and contactless payments quickly became the norm.
2021
Bye Bye, Buffalo
Buffalo Wings & Rings officially became "Wings and Rings" and forged ahead with an updated brand identity that focuses less on buffalo and more on chicken.
Mexico Expansion!
Wings and Rings opened first of the numerous future Mexico locations.
2022
Best of the East
Wings and Rings was listed in Cincy Magazine's Best of the East competition.
Trailblazer of Casual Dining
Full Service Restaurant Magazine ranked Wings and Rings among their FSR NextGen 25: The Trailblazers of Casual Dining.
Wings and rings
logo evolution