Wings and Rings Waives Initial Franchise Fee of $40,000 and Eliminates Royalties for the First Six Months
The 80-unit restaurant franchise is launching a smaller, revamped restaurant, built with cost-savings for franchisees and designed to meet evolving consumer preferences.
Cincinnati-based 80-unit sports restaurant franchise Wings and Rings is introducing a development incentive program for franchisees who sign on with their new full-service restaurant of the future model. The brand is waiving the initial franchise fee of $40,000 and eliminating royalties for the first six months for existing and prospective franchisees who qualify.
Wings and Rings' new restaurant model (called G4), launched in the Greater Cincinnati area in 2020, is designed to meet evolving customers preferences and includes a reimagined dining room and patio and additions to the brand's existing take-out and valet drive-thru model.
The brand has franchise opportunities available in territories across the Midwest as well as parts of the South, in Florida and in Texas. There is potential, however, to expand outside of these areas, though prospective franchisees would need to sign for multiple units to be considered. Those who are interested in participating in the brand's development incentive program don't need prior restaurant experience — management talent may be recruited — but should be passionate about executing the mission of the brand and excited to engage in the business and take care of customers.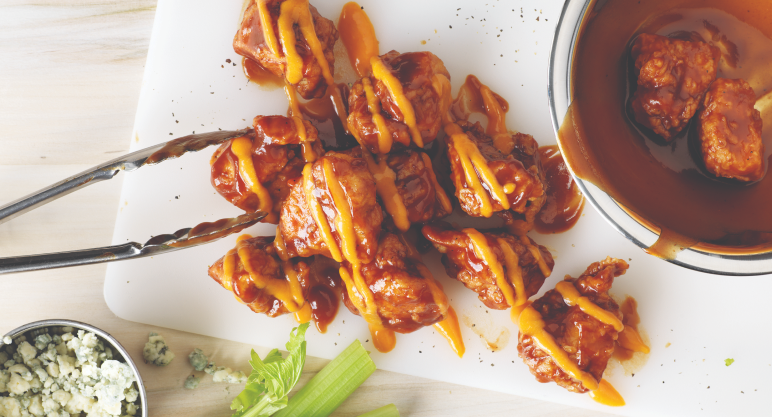 "This is a really exciting time for our current and prospective franchisees," said Thomas Flaherty, chief development officer of Wings and Rings. "The brand continues to build its leadership team, including my role, and to continuously improve its franchise support and foundation for growth. We're excited to get things going with the new G4 model, and with the development incentive program we're striving to get our franchisees off to a great start by eliminating initial fees and royalties for the first six months, which they can use to build their business. We've used the downtime that we've had from the pandemic to improve systems, processes and strategies for Wings and Rings. This will allow us to slingshot into the future with more momentum than we would have otherwise had."