Why These Three Franchisees Continue to Invest in Wings and Rings
For franchise owners including David Boulier, Mike Weyer, and Al Hauck, the benefits of having a lively atmosphere and profitable business keep them engaged and growing with the brand.
Wings and Rings is having a big year. Not only has the brand expanded its internal leadership team with several recent hires but the brand has successfully continued to expand despite a difficult economy. Much of that growth and success, it turns out, is a product of happy franchisees and their drive to grow with the brand.
David Boulier is one franchisee who has been with Wings and Rings for ten years and consistently grown his business in Florida. Boulier was initially attracted to the brand because of the low cost investment; and after attending discovery day with the brand, he was completely sold. The great food and lively atmosphere were enough to initiate the investment in his first location. Now, the entrepreneur owns three thriving locations in North Port, Fort Myers, and Port Charlotte, Florida. His restaurants have done incredibly well and have been a driving force for the brand's growth and success.
"I opened up my first location with only $900 in my pocket," said Boulier. "After our first location became successful so quickly, I knew we had to expand. We simultaneously opened two new locations, and have really been able to find success with the Wings and Rings business model."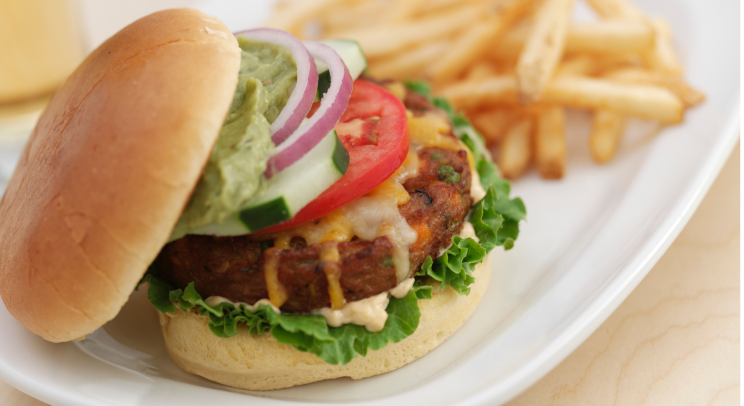 Multi-unit franchisee Mike Weyer is another success story of consistent growth with the brand. The Indiana entrepreneur was inspired to open his own Wings and Rings after visiting the Richmond location in 2007. At the time, he was a long-term and active football, soccer, and baseball coach in his community. When his Little League team made it to the State Championships, the team and their families visited Wings and Rings every day during the tournament because they loved the atmosphere so much. The lively ambience and delicious food left a lasting impression on Weyer; so much so that he brought the brand to his hometown of Jasper in 2008. He has subsequently opened two additional locations in the region.
"In our smaller markets, we feel like 90—95 percent of our customers are repeat customers. That ingrains in us that we have to be perfect all of the time," said Weyer. "You don't have the margin of error that you might have in a larger market. We've had to step our game up in the last few months in both locations to double down to make sure that we're treating our customers the best that we can because we've run into considerably more competition in both Bedford and Jasper."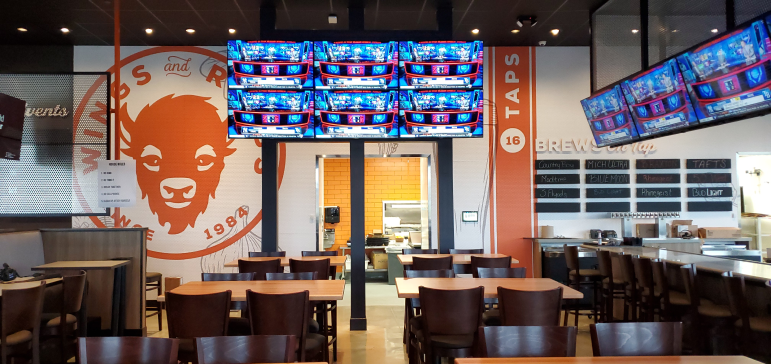 Weyer had already acquired a vast amount of experience in running a business prior to opening his first Wings and Rings restaurant. He worked as an insurance broker and then sales manager at Prudential before opening his own insurance agency in 1995, followed by another commercial real estate firm two years later.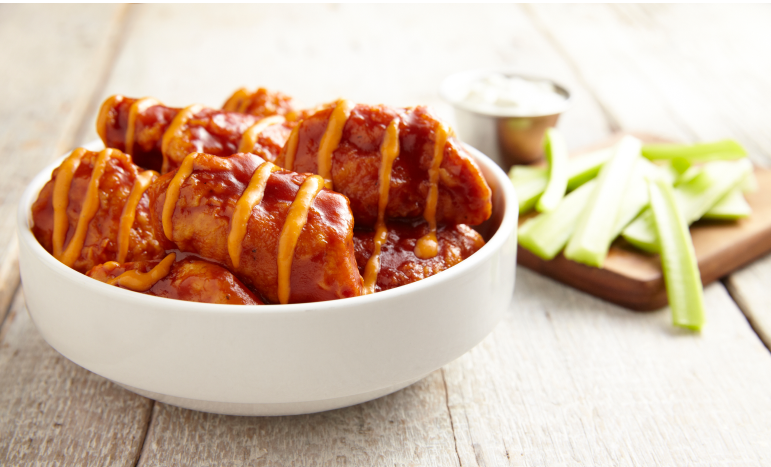 Al Hauck, another multi-unit owner who is out of North Dakota, shared similar sentiments about the brand. Owner of Wings and Rings locations in Bismarck, Minot, and Fargo, Hauck has seen a significant amount of growth with the brand in a 10 year span. Having worked in the auto industry for 25 years, Hauck made the shift when he realized he couldn't afford an auto dealership of his own. After deciding to franchise with Wings and Rings as his next business venture, the success of his location really took off.
"We don't go out to eat a lot, but if we do, this is what we're looking for," said Hauck. "I love sports, my wife loves sports and our kids are all into sports. We found there weren't a lot of sports restaurants in the area. There were a lot of sports bars, but no place to take a family. That's when we knew the brand was a good fit — when we realized this would be an establishment we would bring our own family to."