Video from Multi Unit Franchise Conference 2023
Wings and Rings has Big Plans for Growth in 2023
Wings and Rings, the 87-unit and growing Cincinnati-based sports restaurant and bar concept is seeking single and multi-unit operators who are interested in expanding their portfolio. The concept, which serves a unique menu of wings and onion rings, as well as traditional items like burgers, salads and sandwiches, is currently offering franchise opportunities in Florida.
There is also an opportunity to acquire several existing and well-performing Wings and Rings restaurants in Central Florida, along with additional development opportunities. Specifically, the franchised locations are in the communities of Fort Myers, North Port and Port Charlotte.
Dan Doulen, director of franchise development at Wings and Rings, says these three locations would be an excellent acquisition opportunity for the right franchisee, with the stores being amongst some of the best-performing locations in the system. With or without an acquisition, there are also great areas that are available for development in Central Florida and other parts of the state.
"This is the sort of opportunity that multi-unit operators are looking for, where you can acquire well-performing, existing locations and build additional units in and around the same area," Doulen said.
He also believes now is the perfect time for franchisees to get involved with the Wings and Rings brand, because there's an "immediate potential" to open dozens of new locations.
Wings and Rings is actively focused on adding single and multi-unit franchisees to its brand. The Company also has an attractive Development Incentive Program, with No Franchise Fee and No Royalty for the first six months of operation for new restaurants developed.
In addition to its opportunities in Florida, Wings and Rings is also looking to expand throughout the South, Southwest and Midwest.
The total investment necessary to begin the operation of a Wings and Rings franchise ranges from $1,359,000 to $1,982,000. For more information on franchising with Wings and Rings, visit https://ownwingsandrings.com/.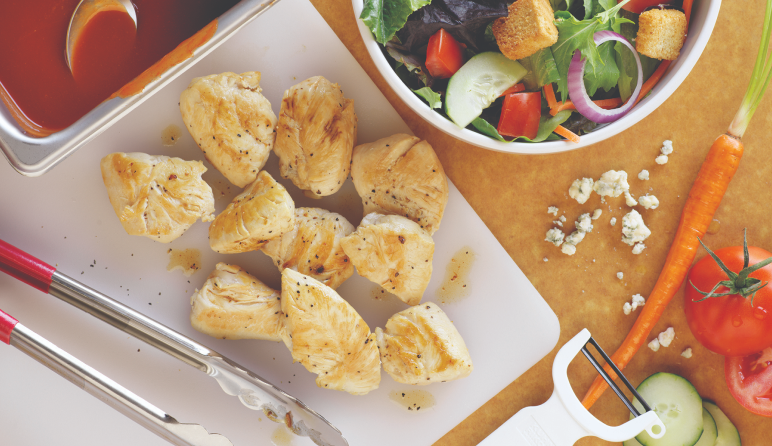 ABOUT WINGS AND RINGS
Established in 1984 in Cincinnati, Ohio, Wings and Rings is THE Club-Level Sports Restaurant and Bar concept, with Crave-Worthy Wings and Rings, My Place Service and a Club-Level Ambiance. This is a great environment, which encourages social connections. Whether it's enjoying a bit of banter, catching up over the game, finding new craft beer favorites, or celebrating a big win, Wings and Rings is the place where everyone can kick back, enjoy life, and champion everyday moments. With 87 units across the globe, Wings and Rings is changing the sports restaurant category, making elevated food and beverage experiences accessible to all fans. For more information, please visit www.WingsandRings.com and www.OwnWingsandRings.com.