frequently asked questions
What you need to know about opening a Wings and Rings

​​Why Wings and Rings?
Because it's a fun business environment, a great potential investment opportunity with lots of Development Area available, and the food is outstanding! Plus, we have a Development Incentive Program with NO FRANCHISE FEE (typically $40k) and NO ROYALTY for the 1st six months of operation (Please review the Development Incentive Program Memo for full details). Wings and Rings is THE "Club-Level" Sports Restaurant & Bar, where everyone is a VIP, worthy of excellent service and a "Chef-Driven" menu. Our restaurants are great places to connect with friends, family or colleagues, whether watching an exciting sports event or just hanging out, enjoying great food and drinks. Importantly, we have options for Dine-In, Valet Pick-Up (Drive-Up Lanes or Curbside), Delivery and Catering, for Wings and Rings and so much more. As our growth continues around the globe, we are Changing The Game in our category. And that's down to our delicious food, elevated service, bright, modern design and affordable options for all Fans. Our legacy dates back to 1984, while we never stop on the road of Continuous Improvement!

​​How Much Is The Investment?
The initial investment ranges from $1,359,000 to $1,982,000, including fees and working capital during the start-up phase (Please review the Franchise Disclosure Document for full details).

​​What Are Your Financial Requirements and Fees?
We look for a minimum net worth of $1.50 Million and $500,000 in available liquid capital. Our Franchise Fee is $40,000 per location. The royalty is 5% of Net Sales and the total Marketing requirement is 3% of Net Sales (2% Marketing Fund; 1% Local Store Marketing). (Again, please see our Development Incentive Program for more details. For a limited time, there is No Franchise Fee and No Royalty for the first six months of operation.)

What Else Do You Look For In A Franchisee?
In addition to financial requirements, we look for a passion for our brand and business model, business experience (franchising experience is a plus), a collaborative business approach, and continuous learners.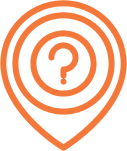 Am I Able To Develop Multiple Locations?
Absolutely! We have available single-unit and multi-unit opportunities throughout the U.S. Our near-term focus is to continue to develop near other existing Wings and Rings restaurants in the Midwest, South and South-Central U.S. Other areas may be considered on a case-by-case basis and will likely require multi-unit commitments.

What Does Franchise Support Look Like?
First, we look at the Franchisees' businesses from the Franchisee's perspective, not just the Franchisor's perspective. We listen to our Franchisees and incorporate feedback into our strategy and our business. We have a Weekly Call, attended by all Franchisees, Quarterly Franchisee Webcasts, Franchise Conventions and a Franchise Advisory Council. We also offer world-class training and support for all areas of your business, including Real Estate, Construction, Operations, Purchasing, Marketing, I.T., etc.

What Are Your Site Criteria?
End Cap Site with Valet Pick-Up Lane and covered, outdoor seating area preferred
Size: ~4,500 – 5,000 Sq. Ft.
Excellent visibility and access (ingress/egress)
Traffic Counts of 20,000+ preferred on main access street(s)
Strong population density (40,000+) with Target Median Income of $50k+
Positive Co-Tenant Mix (National Retailers, Groceries, Theaters, Malls, etc.)
Adequate Parking available (1 parking spot for each 2 seats)
Signage available for front & side of building (prefer at least 8 ft. in diameter)
Ability to incorporate architectural branding elements
"Going Home" side of street preferred
Storefront 80 ft. wide preferred
Availability of liquor license and 7-day per week liquor sales
"Growing Area" vs. shrinking population

How Do I Get Started?
You just did! The next steps in the process include: completing the online inquiry form; completing the Request For Consideration document; an exchange of information about you and Wings and Rings; a visit to our HQ to meet our experienced Leadership Team; and Franchise Review Board approval. Let's get ready for action!